MasterClass de cuisine Française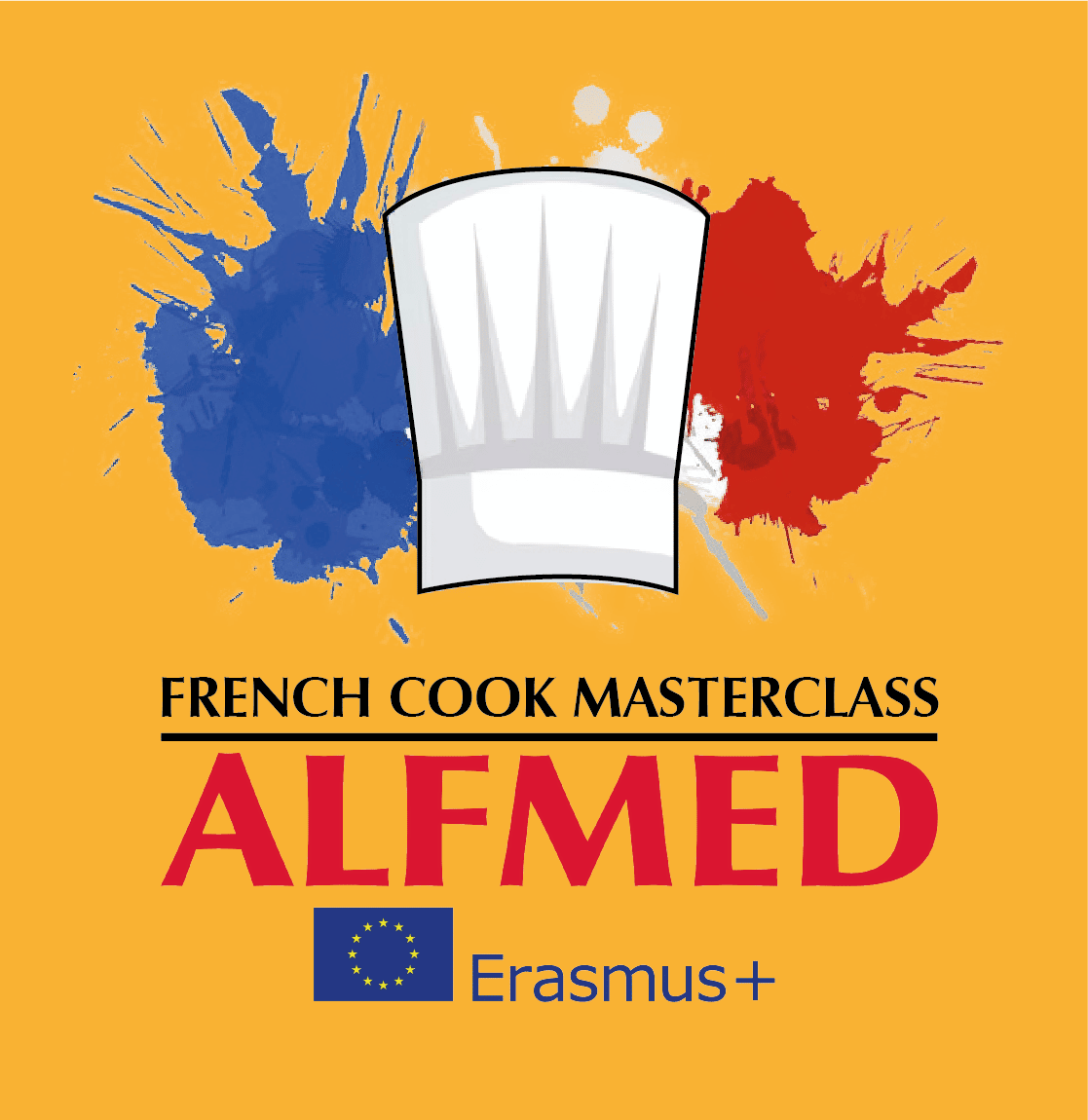 Since 2018, we have implemented 10 specific French cuisine Masterclasses presented with the Toques Blanches Chef Association.
For whom? For school (VET or non-VET) and adult education staff involved in chef training – Pastry – Chefs involved in training.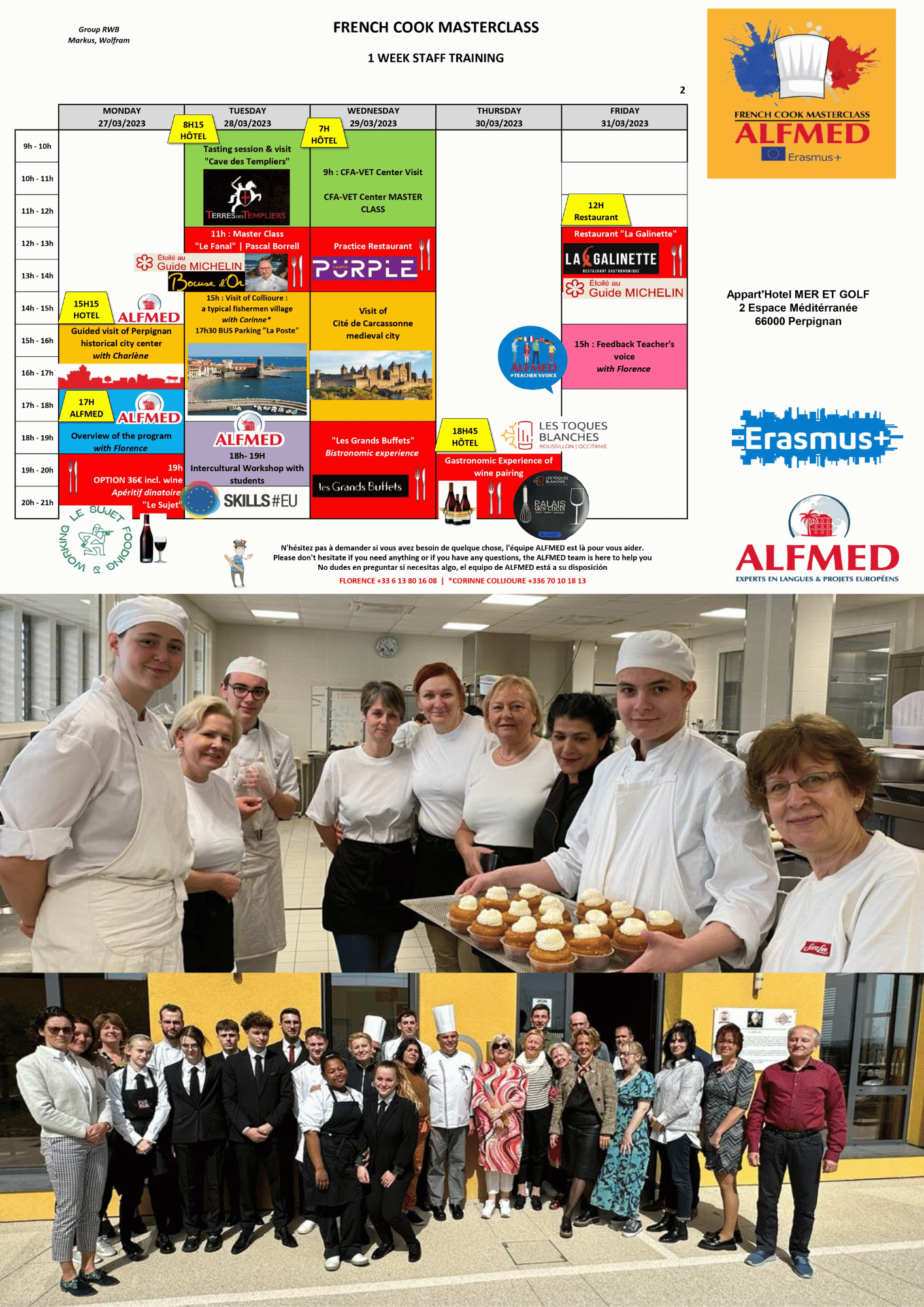 5-day program or 3-day program
2 half days of Masterclass with French cooking teachers in a professional training center
2 half days of Masterclass with French Toques Blanches Chefs in their own kitchen (per group of 5 people maximum)
Exchange of best practices with Michelin-starred Chefs
Wine and cheese tasting
Cellar visit and tasting – Presentation of AOC – IGP wines
Visits to local producers (depending on the season)
Cultural and tourist visits (depending on the season and events). Some sessions include an international cooking competition or gastronomic event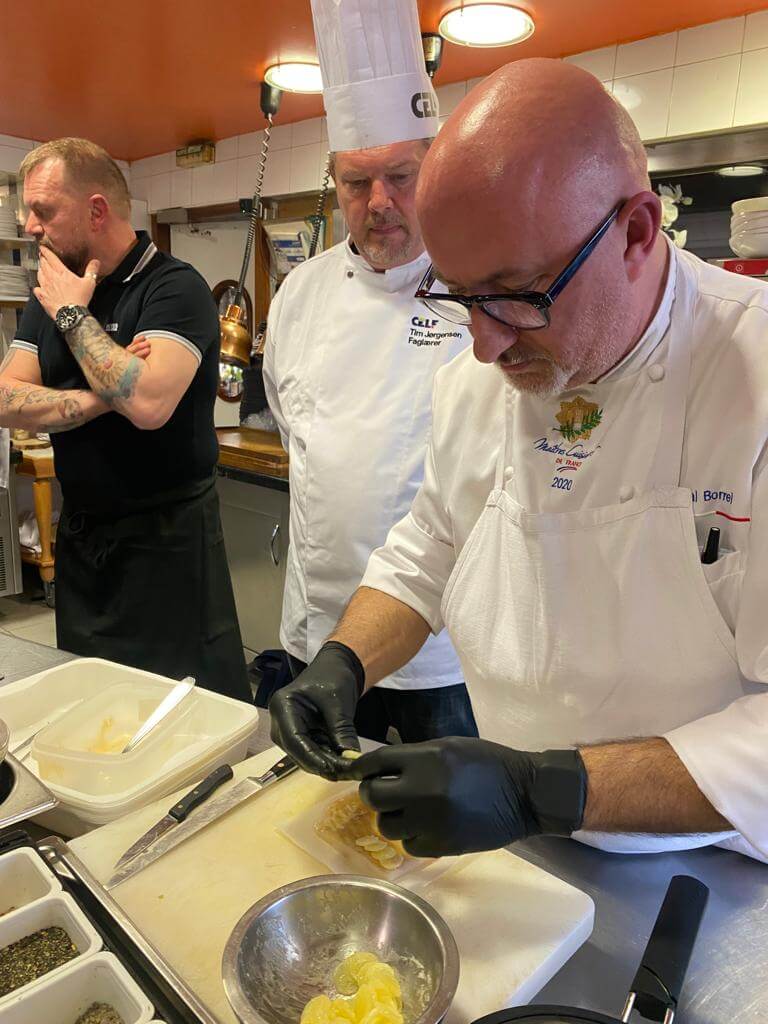 Through this staff program, our objectives cover 4 main areas
Exploring French gastronomy
Improving technical skills related to French cuisine and local products
Depending on the session, specific themes are proposed
Acquire knowledge about French professional training centers: resources, means, pedagogy
Exchanges of best practices are encouraged between teachers and chefs
3. Get to know our professional network of French host chefs: Thanks to our close collaboration with the French chefs' association Les Toques Blanches and the local network of Michelin-starred restaurants, we are able to offer many quality training courses in traditional, gastronomic and bistronomic restaurants that use fresh products and promote French know-how.
4. Discover our "Cook student Mobility" philosophy
Present our organization and the way we welcome ER+ students
The logistical conditions we offer to students
The pedagogical method we use to prepare students for this type of internship: the key factors for success (even when the level of French is zero)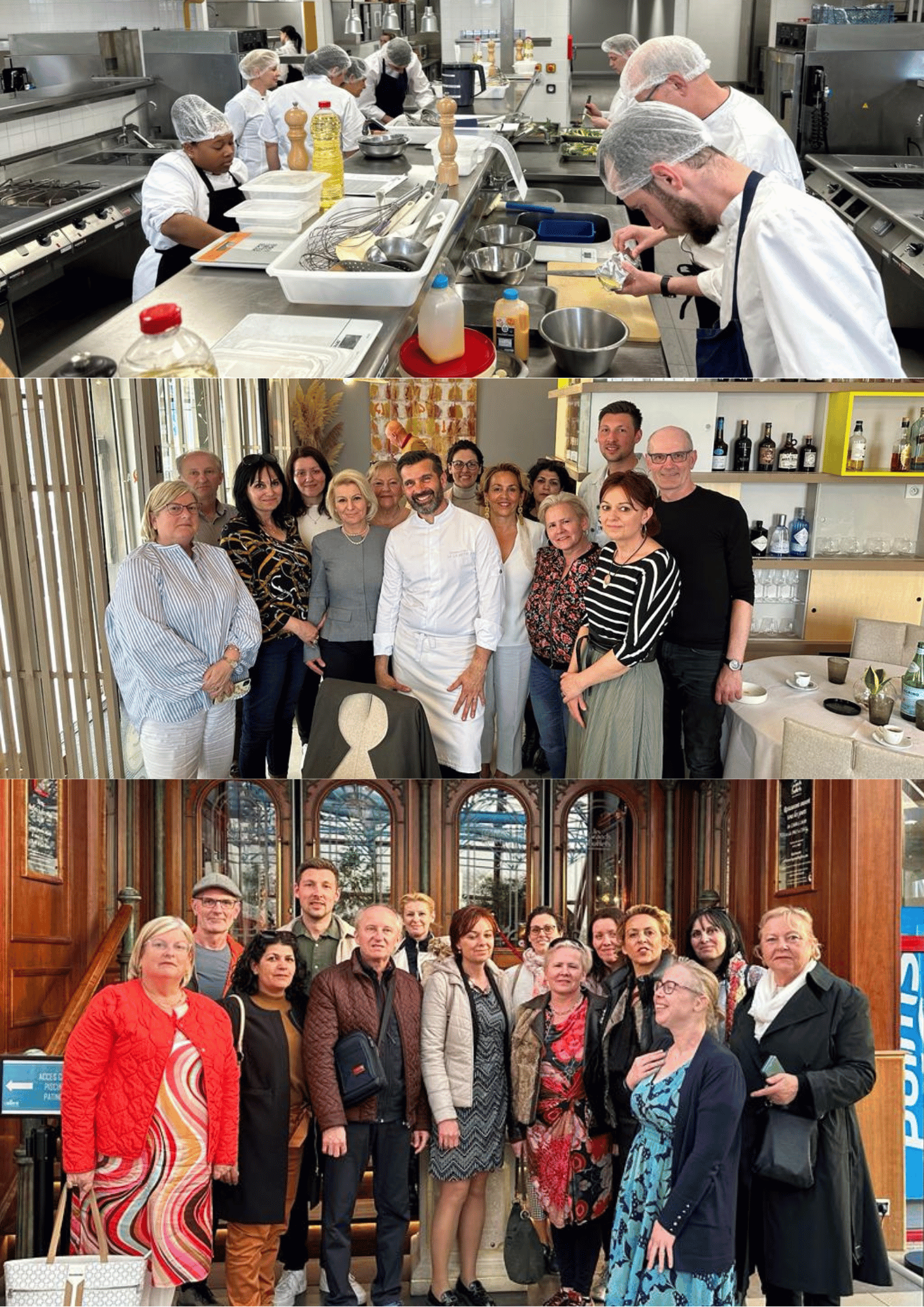 Our objective is to propose such Masterclasses scheduled on specific dates and open to different European training centers in order to promote the exchange of good practices and a diversified European mobility experience for teachers.
All activities are conducted in English (minimum A2 or a colleague for English translation is required) and in French (French is not compulsory/optional)
Accommodation is not provided, it is optional in the city center of Perpignan
All activities are managed by ALFMED staff
Masterclasses are organized with French cooking teachers and chefs from the "Toques Blanches" association and held in a professional kitchen
A complete program is set up for open groups of 15 people maximum on specific dates agreed upon with our French Michelin Chefs
Registration for one of the program sessions is required at least 2 months in advance
BUDGET : This program is set up for an open group of 10 people on specific dates only. An example of budget: 700 eur/pers for 4 full days of activity. This includes meals during the Masterclass and Job shadowing, full support and all planned activities. Accommodation is not included (optional). Participants must arrive the day before and leave the day after.
Perpignan is located in the Occitanie Pyrenees-Mediterranean region, we are proud of our 51 starred chefs who have elevated the region's gastronomy to new heights of gastronomic achievement, flavor and elegance.
Nestled between the Pyrenees and the Mediterranean, the coastal plain of Perpignan offers a wide range of products: from wine to artichokes, green lettuce, organic tomatoes, apricots, peaches, apples, cherries and strawberries… Lamb from the Pyrenees, duck foie gras from the Conflent region, seafood, local products inspire Chefs and open up wide horizons to creativity. This is what our Chef will also have to share.
The Perpignan region offers a wide range of wines, each with its own character: 14 AOP and 3 IPG, mainly from 23 different grape varieties.
Michelin-starred chefs are constantly exploring our natural range of local products between the sea and the mountains, with 350 days of sunshine a year! This is an opportunity to meet them
ALFMED collaborates with the Toques Blanches association which includes Michelin starred chefs as well as renowned graduate chefs who value local products and seasonal cuisine based on tradition and new French cuisine. They will host the cooking teachers and offer a highly appreciated internship as a work experience in the French context.
ALFMED collaborates, in the framework of Erasmus + projects, with state of the art Cook vocational training centers. French VET teachers will welcome the participants and offer them a valuable work experience in the French VET context.