ACTIVITIES AND OUTINGS IN PERPIGNAN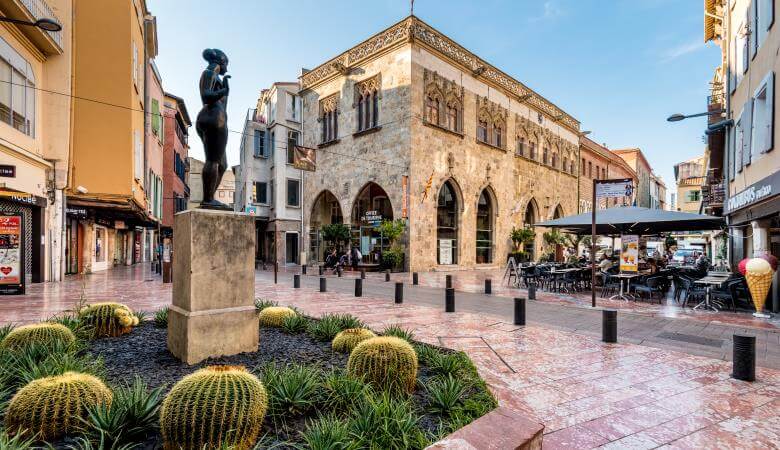 The City, the Sea and the Land together: Magic! Go from an urban universe to a Mediterranean landscape or a wine region in the blink of an eye
A living Catalan culture! Here we cultivate our traditions, we speak Catalan, we build Castells and we dance the Sardana
An open-air museum: Endowed with numerous labels, Perpignan Méditerranée is also classified as a Grand Site Occitanie
Unique natural panoramas: Gorges, lakes, caves, beaches… On foot or by bike: Wow effect guaranteed! Take out your smartphones
A generous terroir and top-notch wines! Apricots, artichokes, wines and olive oil… You are here in the gardens of the Mediterranean.
People and Stories: From Tautavel to Rivesaltes, our destination is a land of welcome, exile and passage.
XXL events: VISA pour l'image, Les Déferlantes, Electrobeach Festival, FISE Xpérience… Vibration all year!
22km of vast beaches: Family, wild and natural, naturist, lounge or sporty… Everyone has their favorite beach.
Cool and festive beach bar: From April to September, meet in these ephemeral huts, gem of our coast…
Catalan art and crafts: Unique know-how: Garnet, weaving, ceramics, fishermen's huts and Catalan boats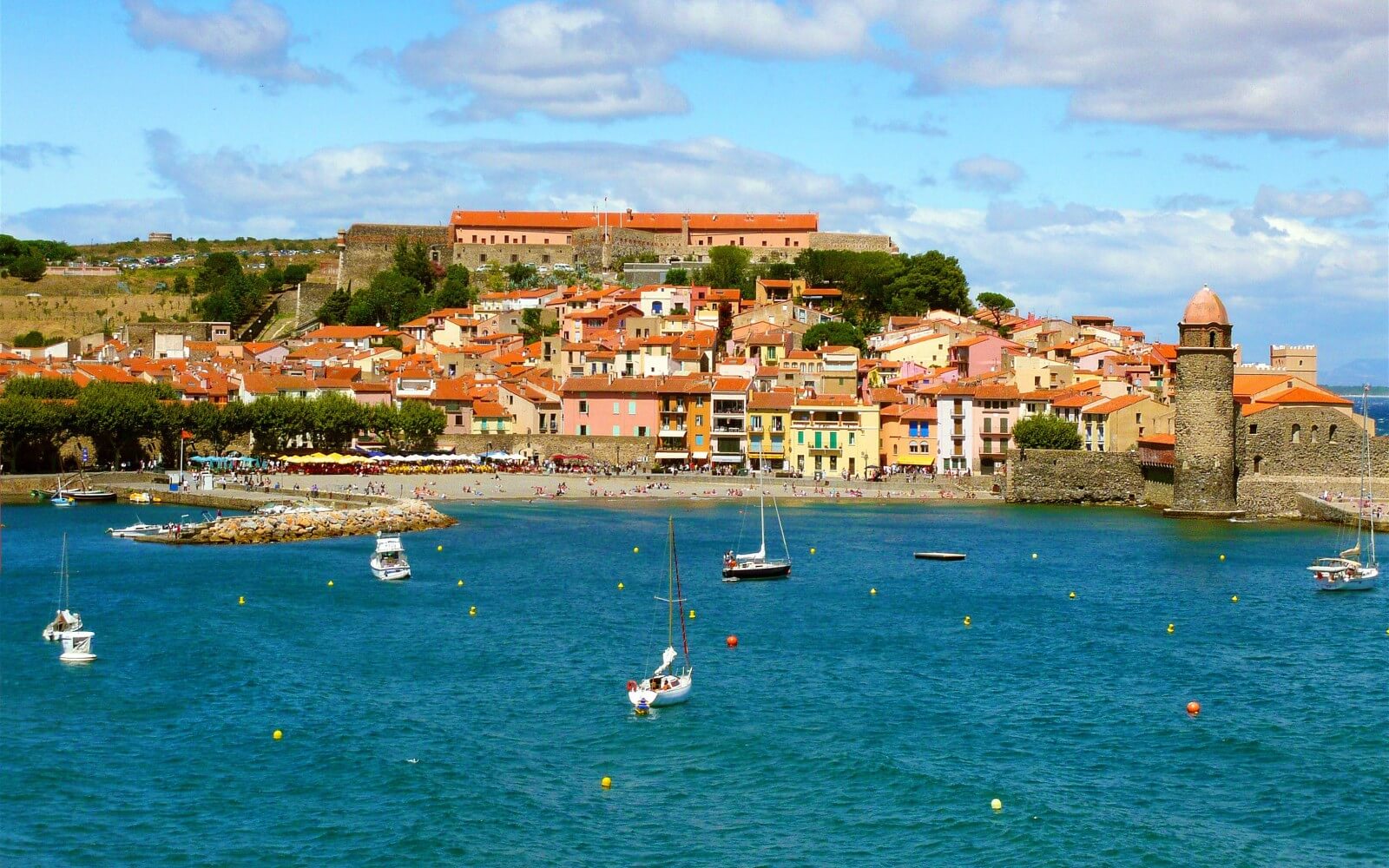 PERPIGNAN is the southernmost city of France and the capital of the Pyrénées-Orientales department. With 150,000 inhabitants, Perpignan is the largest city in the Occitanie region after Montpellier and Toulouse. Throughout the year, Perpignan is visited by 4 million tourists. The proximity to the Mediterranean Sea and the Pyrenees attracts all kinds of people.
ALONG THE SEA: The region offers a magnificent coastline, beaches and natural parks, fishing villages like Collioure and charming towns like Céret: this is the south of France.
AT THE TOP OF THE MOUNTAINS: We are only 1h30 from the Pyrenees: thermal baths and ski resorts.
AROUND PERPIGNAN: There is a lot to see, music festivals, medieval towns and wine valleys. Big cities like Toulouse, Montpellier and Carcassonne, Barcelona or Figueres are easily accessible and definitely worth visiting by train or bus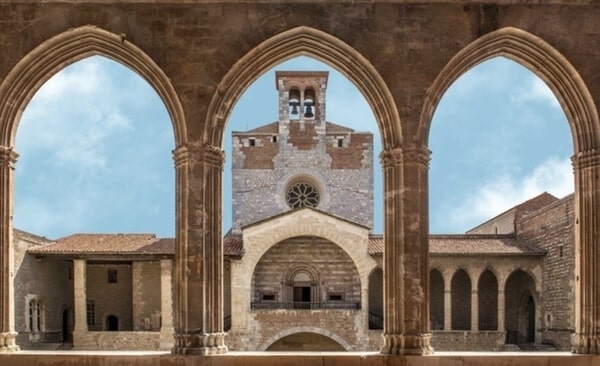 In the heart of Perpignan, you will find many historical monuments to visit: Former bishopric, Campo Santo and chapel of Funeraria, Casa Xanxo, Saint Jean Baptiste Cathedral, Chapel of the Third Orders, Chapel of Our Lady of the Angels, Convent of the Minims, Church of the Dominicans, Church of Saint Jean le Vieux, Fort du Serrat d'en Vaquer, Hotel Pams, La Poudrière, Le Castillet, Loge de Mer…
The Palace of the Kings of Majorca: located in the heart of Perpignan which it dominates from a high promontory, this superb 13th century palace was for almost a century the center of the short-lived kingdom of Majorca. This palace was born from the will of Jacques II who wanted a home in the continental capital of his kingdom. The castle was built before 1274 in a late Romanesque style and completed after 1300 in the Gothic style. The sumptuous chapels indicate all the refinement of this period and the status of Perpignan as the economic, political and cultural center of the medieval Mediterranean.
In the center of Perpignan, you will find many museums: Contemporary Art Center, The Casa Pairal Museum, Maison de la Catalananite, Bella Museum, Hyacinthes Rigaud Art Museum, School Museum, Museum coins and medals Joseph Puig, Museum of Natural History, Saint Vicens ceramics…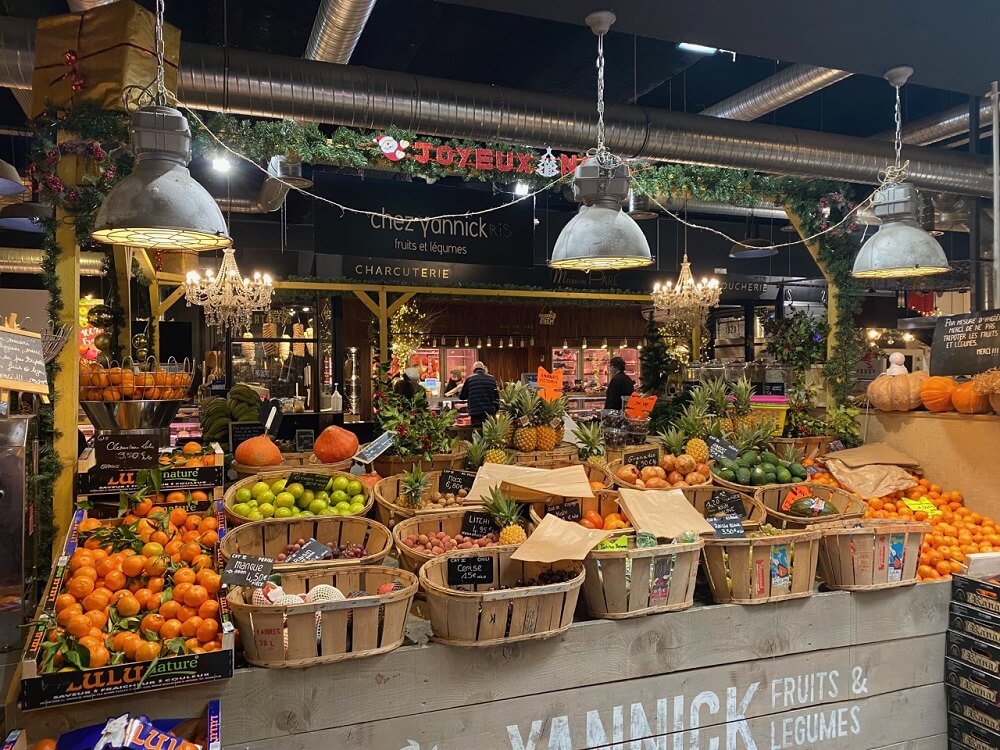 Throughout the week, you will find markets: Les Halles Vauban, Brocante market, Sea spray market, Flea market, Local producers market, Passeig Torcatis market, Place de Belgique market (just next to ALFMED) , Quai des Bouquinistes- Book market…
And you can also walk in the parks and gardens of the city: Allée des frères Bausil, Jardin de la Pépinière, Jardin des remparts, Jardin Muchard, Jardin Terrus, Le passeig de la digue d'orry, Parc Maillol, Parc Saint- vicens, Serrat d'en Vaquer, Square Bir Hakeim, Villa des Tilleuls Jardin Puig…
Major events are organized in Perpignan throughout the year:
The international festival of photojournalists, "VISA POUR L'IMAGE", through questionnaires or animations carried out with a professional photojournalist, students can discover this major world-renowned festival. Different avenues are explored during lessons, educational outings or during students' free time.
The record and comic book festival: in September, since 1989, the Dominican church has welcomed all lovers of music and comic book, with 80 vinyl exhibitors and around ten comic book stands which make this event the one of the biggest Euro-Mediterranean fairs for records and comics: 275 meters of stands from France, Belgium, Spain, Canada, U.S.A, Germany…
Heritage Day: the goal of these days is to allow citizens to visit national and European heritage as well as to discover places and buildings that are usually closed or rarely visited. Each year, a theme highlights an aspect of the heritage
Les Rayonnantes de Perpignan: on Tuesdays and Thursdays in summer, come and discover a historic sound and light show on the Castillet as well as a concert on the Basse with internationally renowned personalities
Perpignan and its city center are full of restaurants present in the Michelin Guide: La Galinette, Le 17, Le Divil, Le Garriane, La Passerelle and many others! So do not hesitate to ask us for advice on choosing your places to eat!