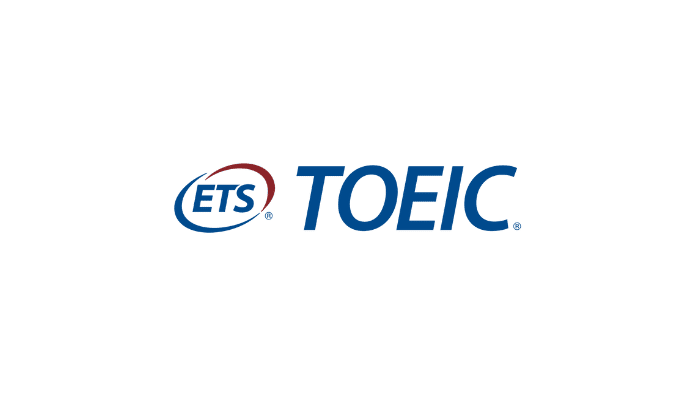 TOEIC : Test of English for International Communication. The TOEIC® test is the most widely used professional English test in the world. It is a certification tool in thousands of companies around the world. Its objective is to certify your level of English and enhance your professional profile. It is often integrated into a professional training module and eligible under the CPF.
This test is strongly recommended for students who wish to do an internship in a company abroad.
The TOEIC Listening and Reading is for learners whose level is considered intermediate to advanced, that is to say, levels A1 to C1.
We can confirm the passing of the exam if we have a minimum of 3 people registered for the same date.
Exam: 02/10/2023 – End of registration on 01/31/2023 at 4 p.m.
Exam: 04/07/2023 – End of registration on 03/28/2023 at 4 p.m.
Exam: 06/09/2023 – End of registration on 05/30/2023 at 4 p.m.
Exam: 08/18/2023 – End of registration on 08/08/2023 at 4 p.m.
Exam: 20/10/2023 – End of registration on 10/10/2023 at 4 p.m.
Exam: 13/12/2023 – End of registration on 01/12/2023 at 4 p.m.
Registration is done at ALFMED
The TOEIC (preparation + test) can be financed by your Personal Training Account (CPF).
1.STANDARD program (passage only):
2.PERSONALIZED program 40 HOURS: preparation + administration:
2h Private lessons, for a briefing + review of the exam in its entirety and presentation of the "e-learning" platform specific to exams such as the TOEIC. Personalized advice on the type of exercises to select and practice on the platform according to the points to be deepened according to the results of the evaluation test carried out during registration.
6h of mock tests (3x2h) under real exam conditions on our premises (or in case of unavailability at your location)
30h of training exercises, with self-correction
2h TOEIC exam
We recommend doing the preparation at least 3 weeks before the actual exam
THE TESTS
The Oral Comprehension – Listening section
The oral comprehension section assesses the level of English in comprehension of spoken English. It consists of four parts and contains 100 questions. You will have to answer questions based on a variety of statements, questions, short conversations and short recorded speeches in English. Total duration: approximately 45 minutes.
• Part 1: Photographs
• Part 2: Questions-Answers
• Part 3: Conversations
• Part 4: Presentations / Oral announcements
The Written Comprehension – Reading section
The written comprehension section is made up of three parts to assess your level of comprehension of written English. You will read different documents and answer at your own pace 100 questions based on the content of the documents provided to you. Total duration: 75 minutes.
• Part 5: Incomplete Sentences
• Part 6: Texts to be completed
• Part 7: Playing Multiple Contents
The score
Scores are based on the number of correct answers and then converted to a number on a scale of 5 to 495 for each part of the test. The certificate of results provides the score obtained for each of the sections (Listening and Reading) and the total score. This score corresponds to the addition of the scores of the two parts. The scores are correlated on levels A1 to C1 of the CEFR.
Scores from this certification are used to measure a candidate's English language proficiency at the time the test was taken. As skills can change over time, ETS Global keeps and certifies the results for a period of 2 years following the test.
THE RESULTS
You will get your certificate 3-4 weeks after taking your test. You will receive your certificate directly by email.
Your certificate will be valid for 2 years from the date of issue of the results.
WARNING! Only one copy of your certificate will be issued to you. It is therefore recommended to keep a copy of your certificate.