ALFMED offers group French lessons in the afternoons.
An online test is requested during registration.
A pre-registration certificate is made during registration.
1 week of lessons: 68€
2 weeks of lessons: 136€
3 weeks os lessons: 204€
4 weeks of lessons: 272€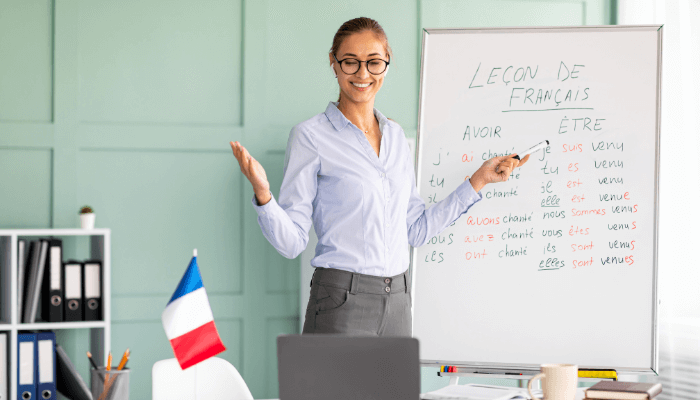 Program
Tuesday and Thursday from 1 p.m. to 3 p.m.
Group lessons
Level A2, oral test carried out with the trainer before the start of the course
Unlimited use of the language lab to help you improve your French grammar, vocabulary and pronunciation with the specific programs we have
Welcome folder containing useful information on activities, timetables, maps of Perpignan and the region
Free WI-FI throughout ALFMED
At the end of the course, you will receive a certificate attesting to your level of French according to the Common European Framework of Reference for Languages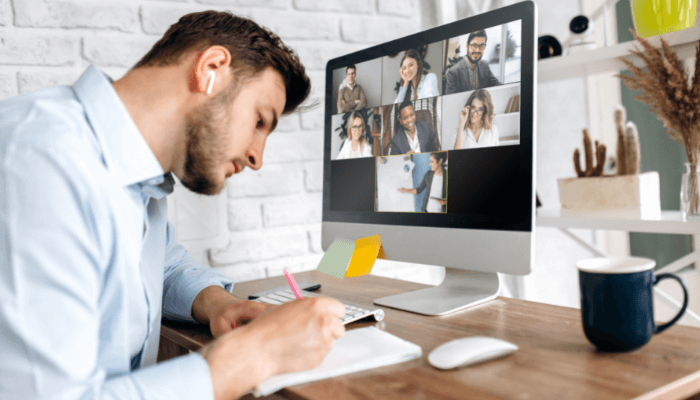 VISIO / PHYGITAL COURSES
This system is intended for all audiences: students, employees, business leaders, self-employed entrepreneurs or job seekers who wish to plan lessons in a more flexible way.
Can you hardly leave your workplace? Do you often travel? Do you have very variable availability periods? We recommend the courses in Visio!
Why did ALFMED start video training?
Aware of the lack of time of our learners as part of our continuing education, we were looking for a way to overcome it. Thanks to this concept, we can now provide private lessons at a distance, while guaranteeing quality and effective educational monitoring!
What our video training courses guarantee you:
Flexibility: the schedule is set according to your availability and that of your teacher
Optimization of your schedule: no travel required
The conditions to be able to follow this training:
1. Have a PC or Mac computer
2. Have a "broadband" internet connection to ensure the visual and audio quality of the private lesson
3. Have the prerequisite level of the target language (level A2 – false beginner)
4. Have access to the Skype platform
The private courses in Visio training are financeable within the framework of the training plan and the CPF and can be done at the national level.