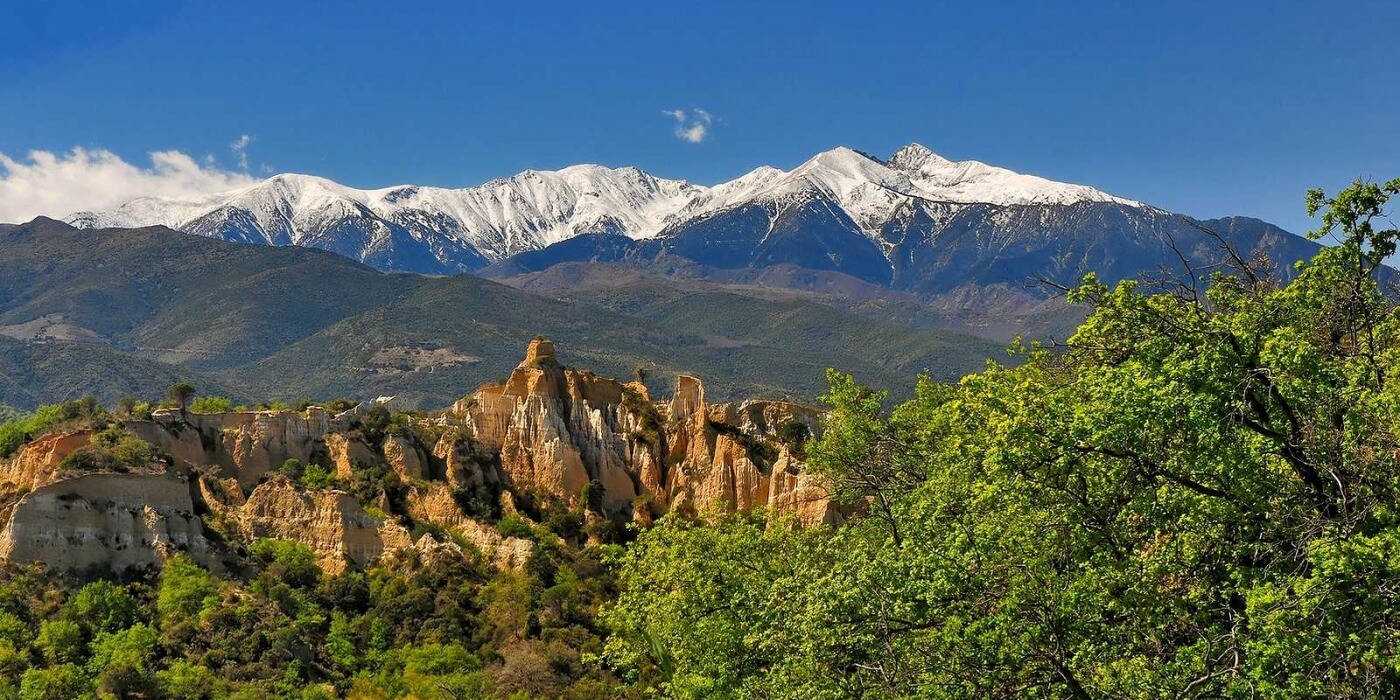 The City, the Sea and the Land together: Magic! Go from an urban universe to a Mediterranean landscape or a wine region in the blink of an eye
A living Catalan culture! Here we cultivate our traditions, we speak Catalan, we build Castells and we dance the Sardana
An open-air museum: Endowed with numerous labels, Perpignan Méditerranée is also classified as a Grand Site Occitanie
Unique natural panoramas: Gorges, lakes, caves, beaches… On foot or by bike: Wow effect guaranteed! Take out your smartphones
A generous terroir and top-notch wines! Apricots, artichokes, wines and olive oil… You are here in the gardens of the Mediterranean.
People and Stories: From Tautavel to Rivesaltes, our destination is a land of welcome, exile and passage.
XXL events : VISA pour l'image, Les Déferlantes, Electrobeach Festival, FISE Xpérience… Vibration all year !
22km of vast beaches: Family, wild and natural, naturist, lounge or sporty… Everyone has their favorite beach.
Cool and festive beach bar: From April to September, meet in these ephemeral huts, gem of our coast…
Catalan art and crafts: Unique know-how: Garnet, weaving, ceramics, fishermen's huts and Catalan boats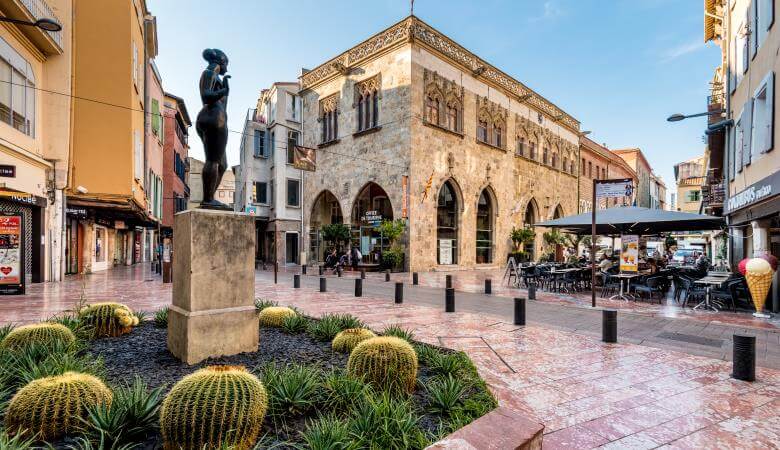 PERPIGNAN is the southernmost city of France and the capital of the Pyrénées-Orientales department. With 150,000 inhabitants, Perpignan is the largest city in the Occitanie region after Montpellier and Toulouse. Throughout the year, Perpignan is visited by 4 million tourists. The proximity to the Mediterranean Sea and the Pyrenees attracts all kinds of people.
ALONG THE SEA: The region offers a magnificent coastline, beaches and natural parks, fishing villages like Collioure and charming towns like Céret: this is the south of France.
AT THE TOP OF THE MOUNTAINS: We are only 1h30 from the Pyrenees: thermal baths and ski resorts.
AROUND PERPIGNAN: There is a lot to see, music festivals, medieval towns and wine valleys. Big cities like Toulouse, Montpellier and Carcassonne, Barcelona or Figueres are easily accessible and definitely worth visiting by train or bus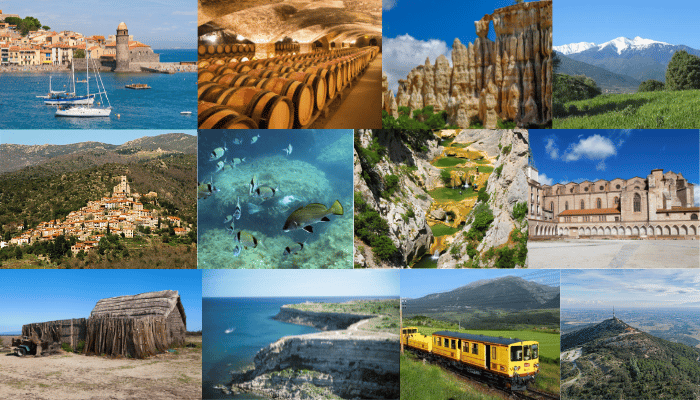 You can also go on weekends near here:
In Spain: Figueres, Girona, Barcelona...
In France: Toulouse, Montpellier, Carcassonne...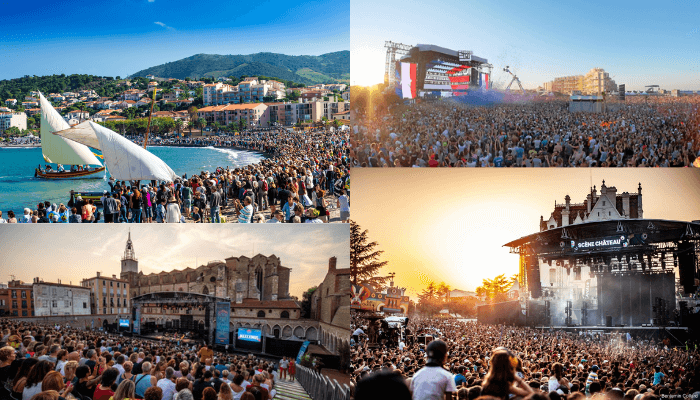 Perpignan and its region are full of restaurants present in the Michelin Guide: La Galinette, Le 17, Le Divil, Le Garriane, La Passerelle and many others!
But also, typical restaurants La Vigatane in Canet or L'Assiette Catalane!
Do not hesitate to ask us for advice, the ALFMED team is a gourmet team!