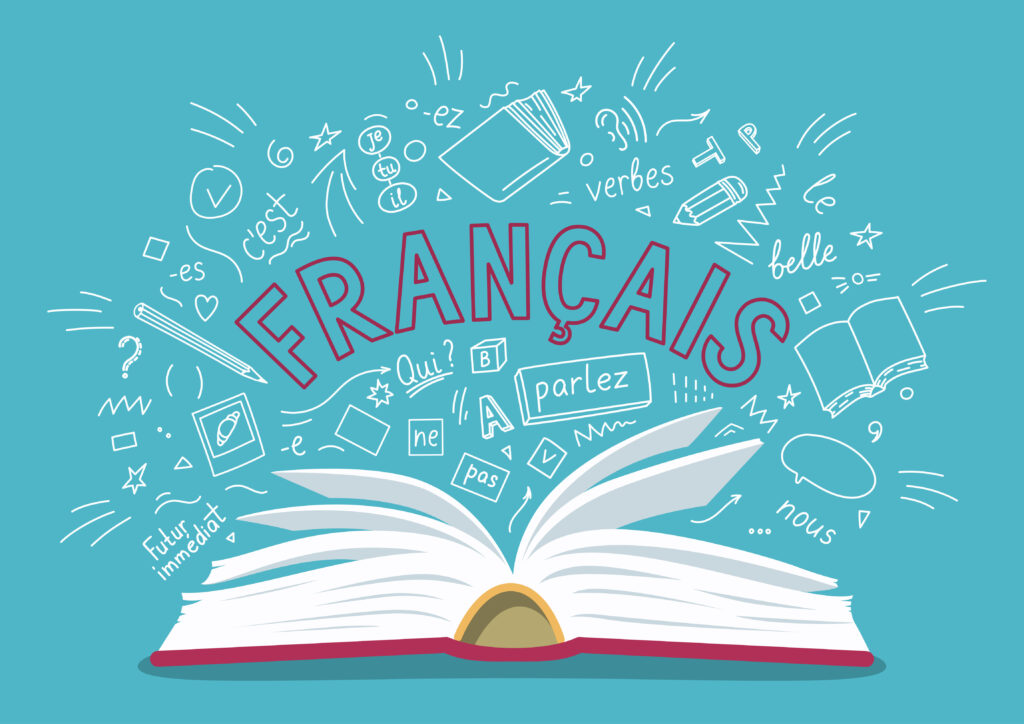 From 27 February 2023 to 26 February 2024
This 12-month academic programme is exclusively for students aged 17 to 25 as it includes sports activities, beginner/false beginner level
It is structured around two semesters with the objective of reaching A2/B1 level
Many of the students who participate in this programme are from the following countries Australia, Finland, Uganda…
This French programme has been specifically designed for them, taking into account their specific needs in terms of vocabulary and situation.
Total cost: 2 450€ – The pre-registration certificate and the TCF exam are included in this price
Pre-registration is done through the form below. In order to finalise your registration at ALFMED and eventually apply for a student VISA, you must provide us with your front and back identity document. Once this is done, we will send you a link for the payment of the pre-registration fee of 150€ so that we can issue the pre-registration certificate and the ALFMED contract to be signed
MODULES
This intensive immersion programme consists of several modules:
FIRST MODULE: February – June 2023
Intensive from 27 February to 24 March 2023: 60h from Monday to Friday from 9am to 12pm
Extensive from 27 March 2023: 36h: 2h of lessons, twice a week
May 2023: 4 hours of preparation for the TCF exam
E-learning platform: 100h
SECOND MODULE: September 2023 – February 2024
Intensive from 4 September to 29 September 2023: 60h from Monday to Friday from 9am to 12pm
Extensive from 2 October 2023: 36h: 2h of classes, twice a week
January 2024: 4 hours of preparation for the TCF exam
E-learning platform: 100h
Licence e-learning platform to work on vocabulary, grammar, conjugation…
MODALITIES
Group size according to level, maximum 10 people per level
On arrival you will receive a welcome pack with your timetable and useful information about the city and the region
E-learning platform, to practice from your tablet, computer or smartphone at any time. This interface offers 16 learning languages, with personalised exercises according to the level and progress of the learners. Various activities and modules for practising expression as well as written and oral comprehension, in a fun way with unlimited access for 3 months.
Unlimited WIFI access in the ALFMED premises
Free access to the ALFMED kitchen and garden
ALFMED student card delivered on arrival
PROGRAM
Language immersion
Our French as a Foreign Language teachers are qualified and experienced. Through 100 hours of classes, they give all the keys to oral communication to our students
Different activities are proposed in a fun and interactive way within our small groups in order to give everyone the opportunity to practice French and discover French culture
Cultural immersion
Welcome aperitif
3 cultural outings with the class in and around Perpignan* (Guided tour of Perpignan, Palace of the Kings of Majorca, Collioure, Rigaud Museum)
Language assessment
Preparation for and taking of the TCF (5 hours of preparation during the extensive module)
Passing of a mock exam and the French Diploma TCF (Test de Connaissance du Français) at ALFMED on 24 January 2024
Diploma delivered by France Éducation International in accordance with the European Language Framework and recognised worldwide. Diploma valid for enrolment in a French University
Certificate of level delivered by ALFMED according to the CEFRL
*Depending on the evolution of the health situation related to COVID19
COURSES IN PHYGITAL
For our programmes offered in small groups (maximum 10 people) and because our objective is to be able to guarantee the flexibility and quality of our training, we have set up equipment in our Media Lab that is adapted to phygital* courses.
The mixed use of our Media Lab allows us to guarantee the continuity of the training courses despite the current context: the learners and the trainer can be at ALFMED or at a distance without disrupting the training and the educational context.
the course is given by our trainer at ALFMED, in our room which is equipped with a large screen with webcam and microphone
learners are physically in the classroom while others participate remotely (with their PC/webcam/microphone) in a diGITAL way
the trainer shares his screen and digital whiteboard with the learners on a large screen
The advantages :
complete flexibility whatever the circumstances (depending on his choice the learner comes to ALFMED or follows the course at a distance)
the pedagogical environment is recreated thanks to the large screen: facilitating interaction and practice from home/office or at ALFMED
phygital* contraction between the words "physical" and "digital".
HOLIDAYS
School holidays and public holidays (there will be no classes) :
10 April 2023
8 May 2023
18th May 2023
29th May 2023
July 2023
August 2023
23 October to 3 November 2023
18 December 2023 to 2 January 2024