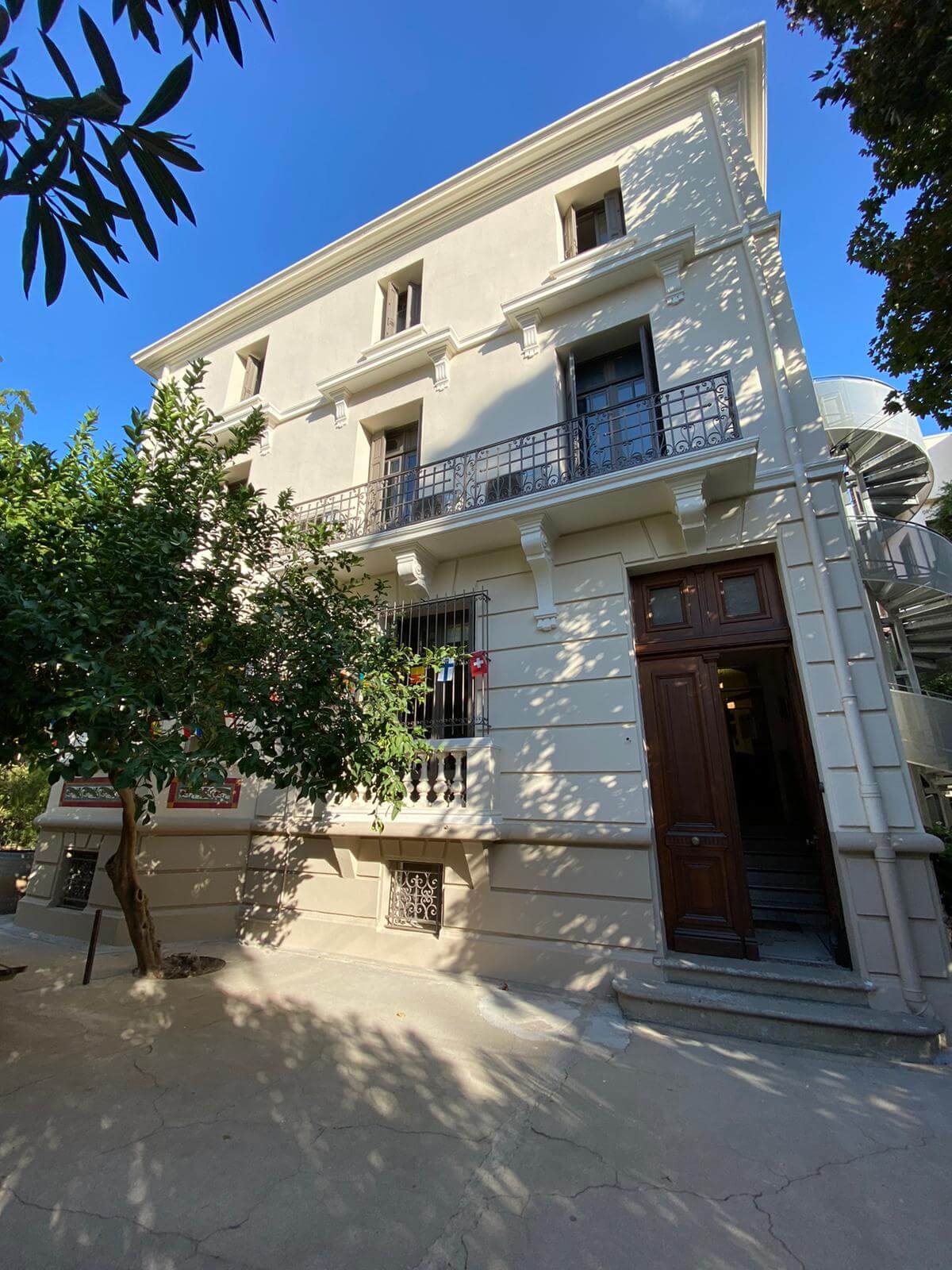 The Residence De Gaulle has 4 rooms: 1 single room, 2 double rooms and 1 triple room. The residence is located on the top floor of ALFMED, but has an independent access. There is a table in the garden for students who wish to eat outside.
The rooms have the following names: Blue – White – Red – General
Students have access to the Napoléon laundry within a 5 minute walk
The Napoleon and Venise residences are 5 minutes away on foot. The Mathurin residence is 1 min walk away. The Castillet residence is a 15 minute walk away.
The rooms are furnished. Sheets and blankets are provided. The common areas of this residence are cleaned weekly.
Students share:
a bathroom
a toilet
a fully equipped kitchen: a combi oven, an electric hob, a fridge/freezer, a kettle, a table and chairs
a hair dryer and an iron
WIFI connection (free and unlimited)
private garden for students, possibility to park bikes
ALFMED access :
5min walk
Access to shops :
5min from historic city centre, small supermarkets 10min walk, large shopping centres 20min by bus
Access by public transport :
5 min walk to train and bus station
Access to sports activities :
10min by bus (swimming pool, tennis, volleyball and football/rugby fields) and 5min walk to the gym
Beach access:
20min by bus